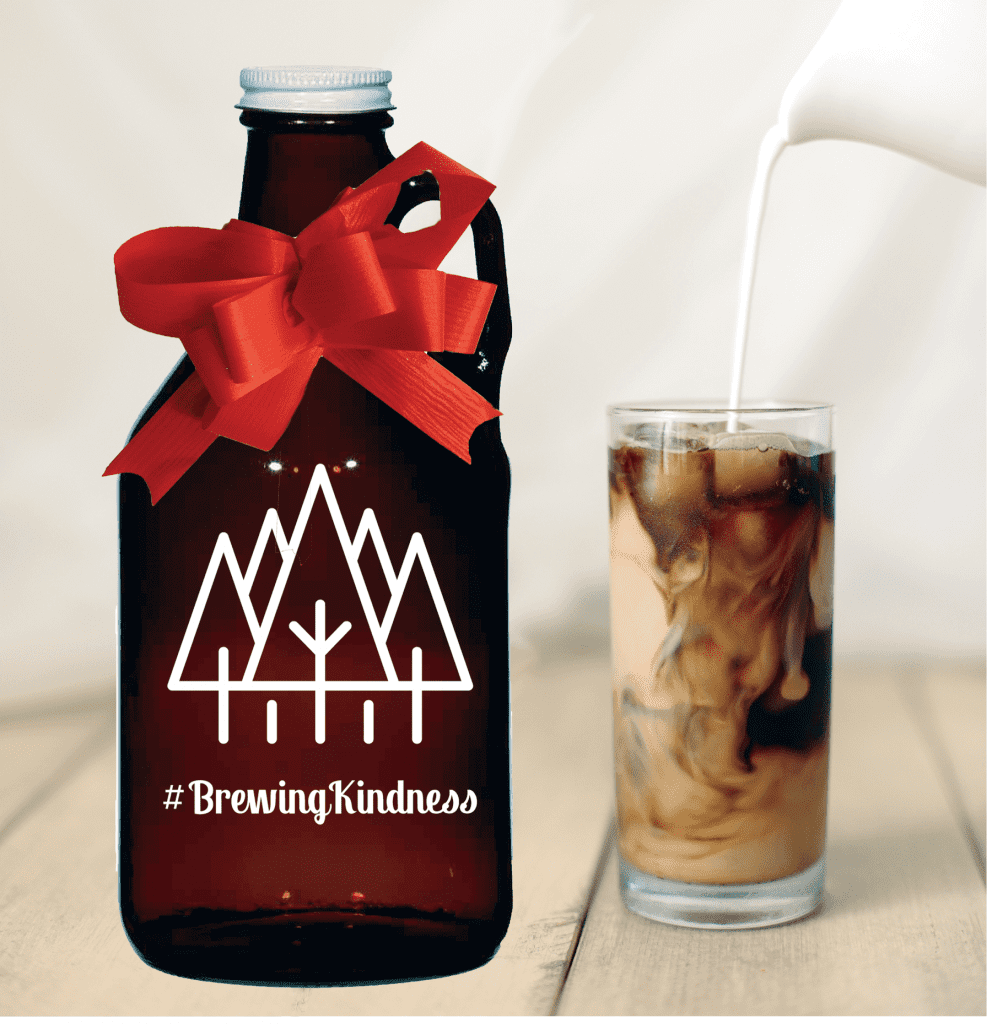 32 oz Refillable Cold Brew Growler 
Growler and first fill $25, refills $15. 
A unique gift for any coffee lover in your life! 
Filled to order with freshly made cold brew!
To prepare:
1 oz. of our Signature Cold Brew coffee concentrate to be diluted with 1 oz. of water, top with ice and your favorite creamer. Make it a latte! Substitute water for milk.
Your growler will come with instructions and a fill coupon which may be redeemed when purchased. If you are giving as a gift, the recipient will use the coupon to get it filled at a future date so they receive the freshest batch of cold brew!
Please order refills a day in advance via online order form or with one of our baristas at 512 E Omaha St. Only.
Click on the link below to order while supply lasts! All growlers are to be picked up at our 512 E. Omaha St. location and payment will be collected upon pick-up.