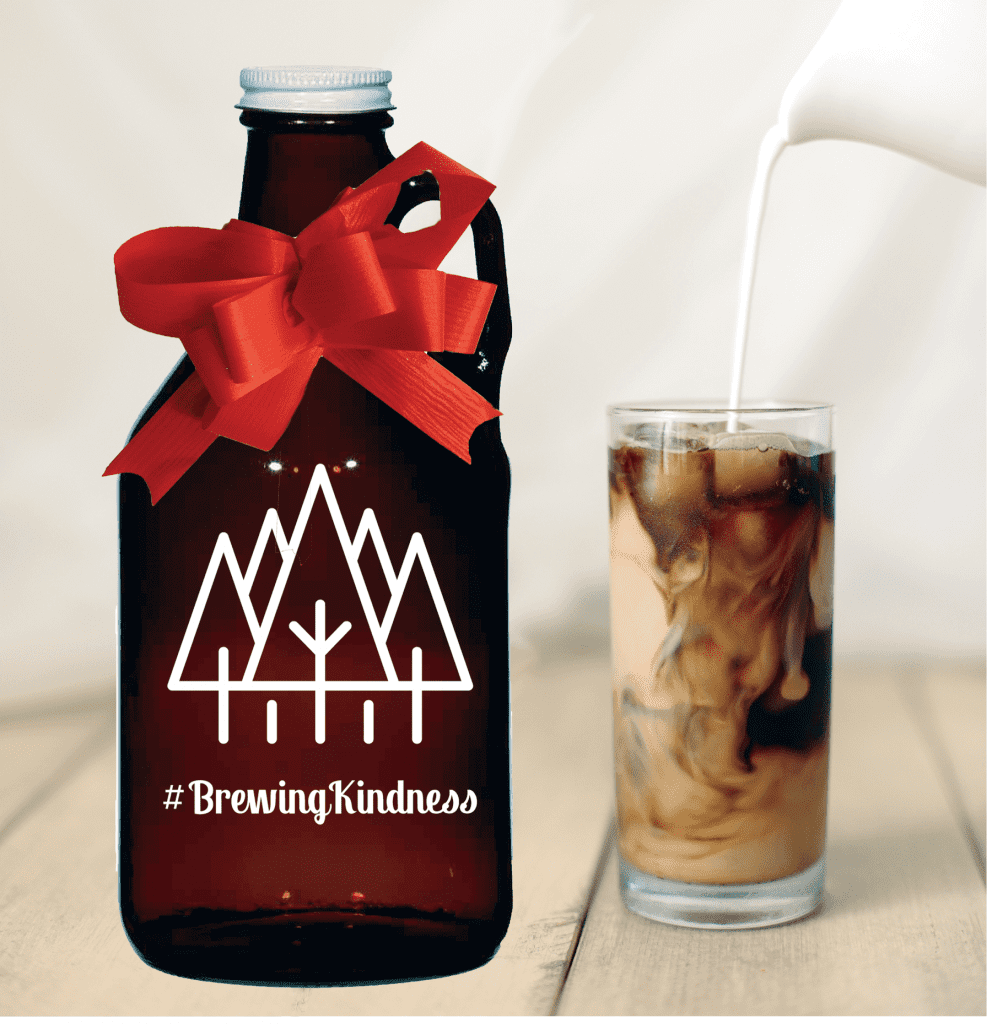 32 oz Refillable Cold Brew Growler 
Growler and first fill $35, refills $20. 
A unique gift for any coffee lover in your life! 
Filled to order with freshly made cold brew!
To prepare:
1 oz. of our Signature Cold Brew coffee concentrate to be diluted with 1 oz. of water, top with ice and your favorite creamer. Make it a latte! Substitute water for milk.
Your growler will come with instructions and a fill coupon which may be redeemed when purchased. If you are giving as a gift, the recipient will use the coupon to get it filled at a future date so they receive the freshest batch of cold brew!